Catalina Traffic Jam!
Because of the narrow streets (and gasoline at close to $5.00 per gallon), the golf cart has been the preferred mode of transportation in the City of Avalon here on Catalina Island for decades. On any given day, you'll witness traditional "drive-by wavings" as islanders greet one another, musing about their counterparts as they crawl to work each day for hours on Southern California freeways.
The pictures below reflect some of the worst of our traffic conditions!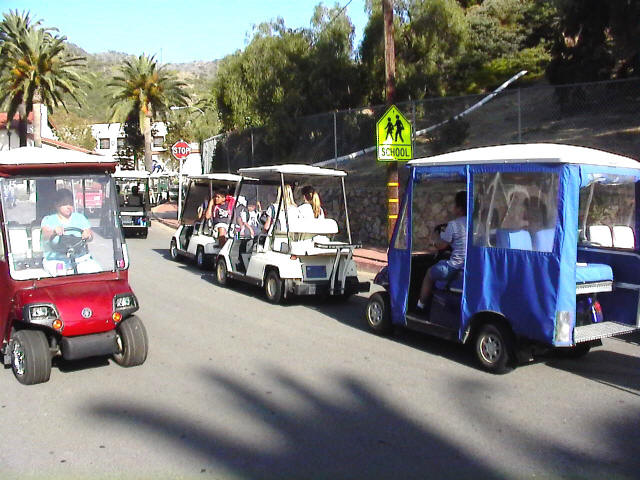 A Very Busy School-Day Morning As Parents Bring Their Children For Another Day of Learning.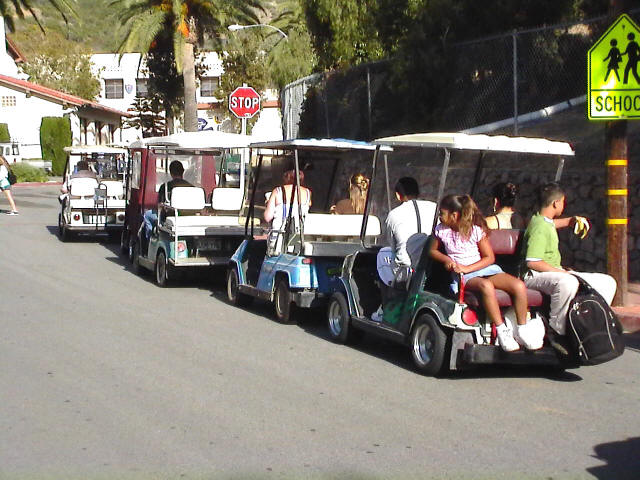 It's "Bumper-To-Bumper Golf Carts" As Children Wait To Be Dropped In Front of The Avalon School!